About Us
Rosa Vigil-Gallenberg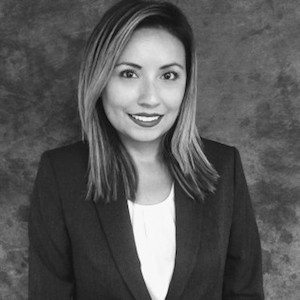 Rosa Vigil-Gallenberg founded Gallenberg PC with the goal of making legal services accessible to everyone regardless of a person's ability to pay. She provides personalized legal services to California residents. Ms. Gallenberg has been given an excellent rating by avvo.com, a leading website in attorney ratings in the United States. She has also appeared as a legal analyst on CNN En Espanol.
Ms. Gallenberg received a Bachelor of Arts degree from the University of California Los Angeles where she double majored in Political Science and Sociology with a minor in Public Policy. Ms. Gallenberg received a Juris Doctor degree and a Civil Litigation Certificate from the University of California Hastings College of the Law in San Francisco.
During law school, she received several academic excellence awards, was a founding member and Articles Editor for the Hastings Business Law Journal and served as a Judicial Extern for the Honorable Judge Sanchez Gordon in the Los Angeles Superior Court (Stanley Mosk Courthouse).
After graduating from law school, Ms. Gallenberg passed the California Bar exam on her first attempt. Prior to founding Gallenberg PC, Ms. Gallenberg worked at law firms representing businesses as well as individuals in several complex legal matters, including contract breach, wage and hour class actions, and construction defect cases.
Ms. Gallenberg focuses her practice on employment, consumer matters, and class actions. Given her litigation credentials and experience, Ms. Gallenberg manages all the litigation matters at Gallenberg PC.
Ms. Gallenberg is a member of the Employment Law Section of the California State Bar, California Employment Lawyers Association and the Consumer Attorneys Association of Los Angeles. She is admitted to practice law in all California state courts and the United States District Court for the Northern and Southern District.
When Ms. Gallenberg is not busy working in legal matters, she enjoys spending time with her family, pets, watching CNN, and volunteering. Ms. Gallenberg is fluent in Spanish.
Education
University of California, Los Angeles (UCLA)
B.A., Bachelor of Arts
Double Major: Political Science, Sociology
Minor: Public Policy
Honors: UCLA Academic Honors 2000, 2001, 2002, 2003
Honors: The National Dean's List 2000-2001
Honors: Americorps Award 1999-2001
Awards: Bet Tzedek Certificate of Appreciation for Volunteer Legal Services
Awards: The State Bar of California Wiley W. Manuel Award
University of California, Hastings College of the Law
J.D. and Civil Litigation Certificate
Honors: The Hastings Business Law Journal (Founder, Editor & Executive Chair)
Honors: CALI Excellence for the Future Award, Trial Advocacy II
Honors: Witkin Award for Academic Excellence, Alternative Dispute Resolution
Honors: CALI Excellence for the Future Award, Alternative Dispute Resolution
Awards: Percy E. Towne Scholarship
Awards: Bernard & Joan Maier Scholarship
Awards: IRS Tax Law Certificate of Appreciation
Admissions
State Bar of California
U.S. District Court for the Northern District
U.S. District Court for the Central District
Professional Associations/Memberships
The State Bar of California, Employment Law Section
California Employment Lawyers Association ("CELA")
Consumer Association Attorneys of Los Angeles ("CAALA")
Los Angeles County Bar Association (LACBA)
Beverly Hills County Bar Association
Women Lawyers Association of Los Angeles (WLALA)
The Mexican American Bar Association of Los Angeles (MABA)
Latina Lawyer's Bar Association Los Angeles
Languages
English, Spanish.
Contact Employment and Class Action Lawyer
To contact Ms. Gallenberg, a Los Angeles employment attorney; please dial (213) 986-8432. For Beverly Hills, please call (310) 295-1654. For Burbank and surrounding San Fernando Valley, please call (818) 237-5267.
---
Jesse López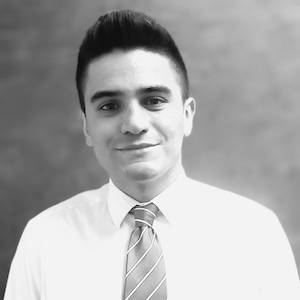 Jesse López is a legal assistant at Gallenberg PC. Mr. López graduated from the University of California, Davis, with a Bachelor of Arts degree in Spanish, having minored in Political Science-Public Service. Mr. López provides a wide range of support for our attorneys and helps to facilitate and assist in the delivery of necessary legal services to current and prospective clients.
Mr. López comes to us with a profound passion for helping people – a passion that has translated into assisting people who are navigating through the legal process. Mr. López's background extends into the fields of both legal and social services. He was presented with his first opportunity to garner legal experience in high school, when he became the only high-school-aged volunteer as a Spanish-language assistant and interpreter with Neighborhood Legal Services of Los Angeles County's Van Nuys and San Fernando Self-Help Legal Access Centers. In college, he interned at the Sacramento County Superior Court's Family Relations Courthouse also as a Spanish-language assistant and interpreter, helping in and facilitating domestic-violence workshops. His experience in case management spans his work with youth who have been diagnosed with mental health conditions, youth who have been placed in the foster care system, and at-risk youth who have been entangled in the legal system and have been placed on probation. He has also worked with adults who have been deemed intellectually and/or developmentally disabled.
When Mr. López is not in the office, you will find him immersed in the world of music: he is a professional musician with over ten years' experience, specializing in playing drums and percussion – a craft he began to hone at the age of twelve. He regularly performs live shows and studio/music-video recording sessions all throughout Southern California.
Education
University of California, Davis (UC Davis)
B.A., Bachelor of Arts
Major: Spanish
Minor: Political Science-Public Service
Languages
English, Spanish